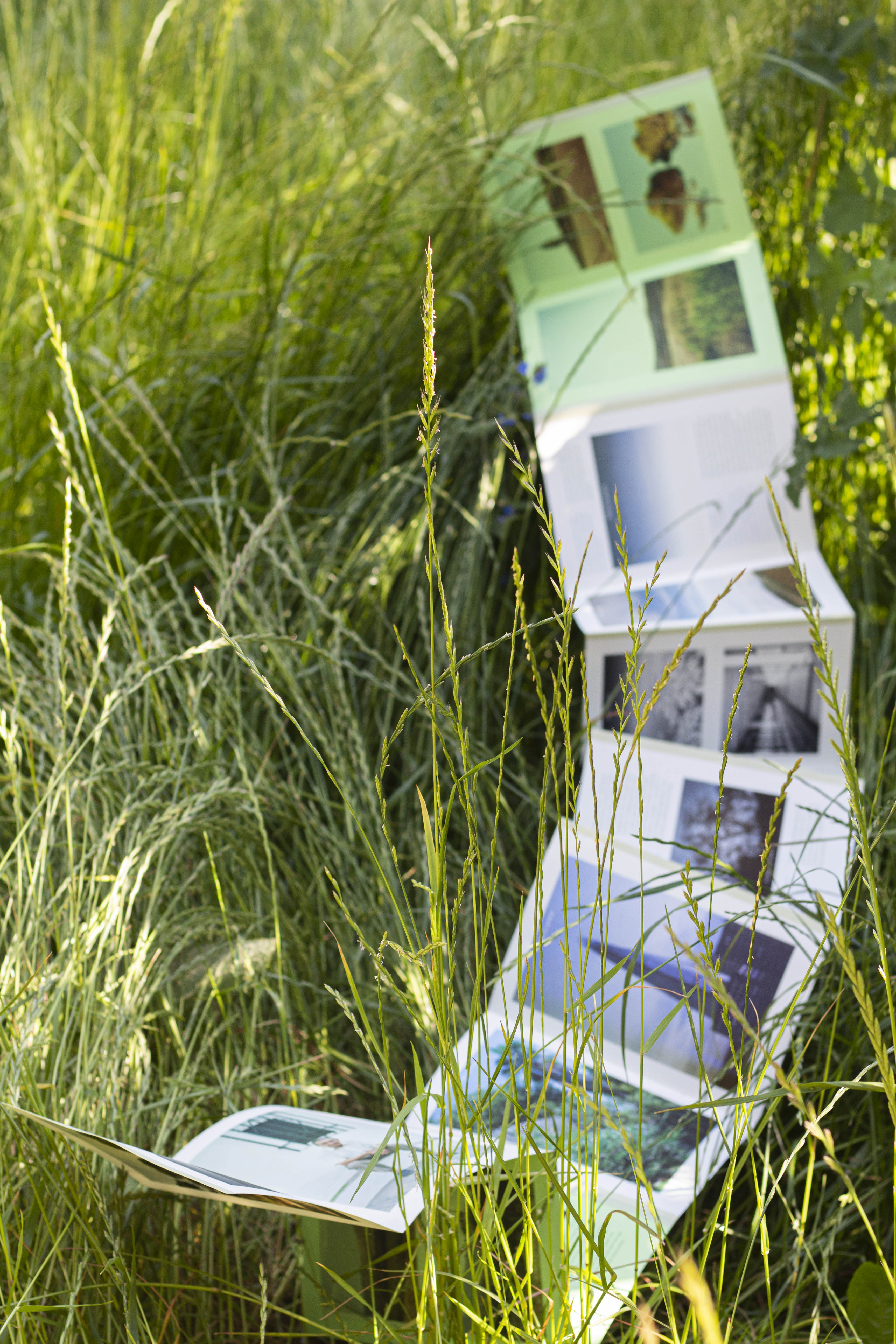 Journeys in Psychogeography & Photography

Inspired by the flâneur, an urban wanderer or stroller, psychogeography refers to the effects of geographic locations and spaces on the emotions and behaviours of people. In 1992, Marc Augé defined non-places as the antonym of places, as spaces which cannot be defined as relational, historical or concerned with identity, places of anonymity and movement in a globalised world. Humankind constantly moves through time and space, therefore, is the opposition of place and non-place realistic? Is the difference between place and non-place linked to the amount of time spent in it? As migrants, are spaces experienced differently?

This bilingual cyclical publication explores the tension between place and non-place and challenges the opposition between these concepts. I have photographed my places and non-places, reflected on their relevance in my life, and revisited my cyclical, repeated journeys of migration through writing. Ultimately, I have realised that the spaces where I exist are non-places, spaces through which I am moving, spending 1 day or 5 years at a time, yet always continuing the journey.

Specs: A5 32-page concertina book, printed on Inkjet printer. 150gsm off-white and green papers bound with washi tape.
Throughout the last few months, I have had conversations and exchanges with people around me who have migrated at some point in their jouneys into the UK, and at a young age. I've become really interesting in doing primary research and visualising it, thus decided to make a series of screenprints. Inspired by an archive-like folder, the 3 prints feature extracts from the conversations we had, images people had sent me of their places and the captions that accompany them. By annotating them by hand, I highlight certain words, focus the viewer's attention and create an archiving method. Due to this project being multiplatform and to preserve the participants' identity, I assigned each of them a geometric shape.

These prints discuss the concepts of home, places, moments, memories and the value of preserving stories in physical, tangible forms for bigger impact.

Specs: 3 prints on 300gsm coloured papers. 2-3 layer screenprints, using varied inks.
Every year, 3rd year students at BA Graphic Design in Camberwell host a Work-In-Progress exhibition that showcases the development work of all students. This year, due to COVID-19, an event wouldn't be possible, so we decided to make a website. Inspired by the interface of Padlet, the grid-like platform we use to share our work with each other, and by the never-ending video calls we have all had this last year, we invite the viewers to join our incoming call and enjoy our work. My main role in the project was typesetting everyone's content, as well as some website design and coordinating. The project included a printed poster-invitation, which we folded, enveloped and sent to many people (some as far as Shanghai, Peru and Portugal). In collaboration with Dejana Draganic, Maddy Tetchner, Beatriz Prata and Inês Campilho.
Visit site at
uploadingcamberwell.com
to see more!
Specs: Website designed on Cargo. Poster printed from Mixam on 120gsm, uncoated paper.

Look at my Fallopian tubes!
This wearable piece aims to give visibility to a part of the body that is systematically made invisible in the medical, academic, education and social fields: the internal female reproductive system. This project stemmed from the frustration at the lack of real imagery I had seen of these organs. I found a real image of a uterus - deep red, dark, textured - and decided to make a human-sized set of these organs that were anatomically correct, personifying and bringing them to life outside the body.
The garment was showcased in
Zeichen,
the Camberwell Graphic Design Fashion Show on 24.10.2019. Special thanks to
Julia Kibilda
for modeling so patiently and generously, and to my grandparents for sharing their tailoring and sewing knowledge. Middle photograph by
William Childs
.
Specs: spare fabrics and clothes, stockings, an old duvet and acrylic paints. Machine and hand-sewn.
Following on from the fashion project, I photographed the human-sized set of reproductive organs in a few locations where it was impactful and would trigger conversations. By laying the images next to pages of the Anatomist's Vade Mecum that discuss female reproductive health very crudely, I wanted to spark a conversation on objectification and lack of information and resources.

Specs: Saddle stitched A5 publication, printed at Online Reprographics. Off-white 135gsm paper.
dale al perreo empoderado(r)
Within the framework of the Spinning Triangles workshops at SAVVY Contemporary (Berlin) in the summer of 2019, I collaborated with Emilia Escobar. We made a playlist including feminist, empowering reggaeton, cumbia and brazilian funk music in Portuguese and Spanish. On the 100th anniversary of the Bauhaus, this culture space and studio in Berlin proposed a series of workshops and experiences on decolonisation, unlearning, community, co-learning and challenging existing power structures, and we took part. The posters we designed to advertise the playlist were exhibited on the School's Open Days (16-18.08.2019) and the playlist was made public. Please: listen, dance and enjoy!